The difference between something good and something great is attention to detail
When you first look at something, you take in an overall impression, one that captures your attention, makes a statement and creates a mood. When done well, it's all about attention to detail. Adding just the right amount of interest in select places will create a lasting picture in your mind's eye, one that's memorable for all the right reasons.

Planning your wedding
Planning your wedding is no different. It involves countless decisions from the selection of your ceremony and reception space, the clothing you and your partner choose to wear, your celebrant and the kind of ceremonies they typically design, right through to your flowers, cake and choice of decor. When you have something to anchor the event, such as a particular theme (it could for instance be romantic, black tie or rustic), it makes it easier for everything to fall into place seamlessly.
The bride and groom at one of my recent weddings chose their beautiful property at Tullera in the Northern Rivers of NSW for their special day. They also arranged for a marquee to be erected in the garden area so that they could provide shelter for both the ceremony and reception should it rain. This detail would prove to be providential as it would, in fact, rain in the days leading up to the wedding as well as on the day itself. While the ceremony location was moved under cover, it still meant that all the special touches they'd planned could be moved into the marquee as well.
The adjacent farm shed became the home for their chosen DJ and so it was that DJ Deb  created the after-party atmosphere for this particular couple and their guests.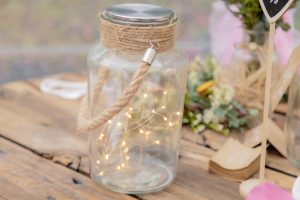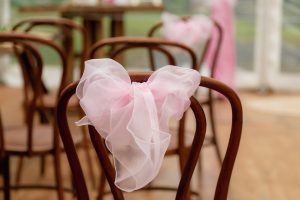 Attention to detail
The attention to detail that went into this wedding made everything come together beautifully. Pictured throughout this blog are just some of the special touches which complemented the country theme.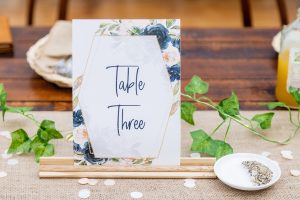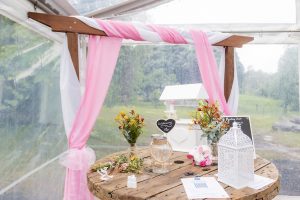 Photo credit goes to Mazzer Photographics who kindly shared the full gallery from Adam & Bri's wedding with me.
If you'd like to create authentic and meaningful memories of your special day, contact Mikaela on:
M: 0408 026 525 or via
E: mazzerphotographics@outlook.com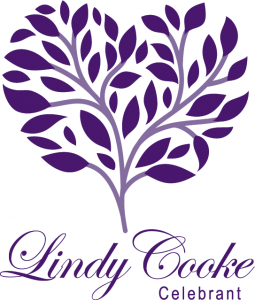 15/03/2022
088 – © Lindy Cooke Celebrant