There are countless opportunities for capturing your wedding photos on your big day. Ultimately, however, it is your choice of photographer which will determine whether professional images are taken.
Some may have a list they offer to go through so as to ensure they capture the more traditional images if this is what you would like. These could include, for example, the bride's gown hanging from a pretty light fitting, her shoes, her bouquet or rings, the groom tying his tie, the bridal party, the exchange of rings and the first kiss etc.
Some or all of these may be on your list of "must haves". You will no doubt have many other opportunities though for memorable photos which will be unique to your wedding day and, more importantly, to you as a couple. These will depend on who has a key role to play, what special touches you have included and where the wedding and reception will be held.
♥  Chat to your partner
Perhaps the first thing to do is to discuss with your partner what you're hoping to achieve with the budget you have in mind. Are you having a small, intimate wedding or a grand affair? Where will the ceremony and reception be held? How important is a photographic record of your day to you? Do you want to capture, predominantly, candid or traditional shots, lots of fun moments or a mixture of all three.
♥  Chat to your photographer
After doing some research, make a shortlist of photographers whose style you love. After that, contact them to see if they're available on your date and ask them to send you further details on the wedding packages they offer. From there, you can arrange to meet with one or more to see if you "click".
A professional photographer will have lots of experience and be happy to share their ideas with you. Often they will include a free engagement shoot as part of each wedding package they offer. The idea behind this is so you can feel more comfortable with them on your big day. If they're familiar with your venue, they'll be able to plan some unique photo opportunities. Importantly, if they are able to blend in with your guests after the ceremony itself, it will ensure they capture lots of natural moments on the day.
Don't forget to ask to see several full sets of wedding photos. This will help you have an appreciation of all the work that's involved and will mean you won't be seeing only a dozen or so of the best images.
Things to consider are whether the photos were taken indoors, outdoors, in daylight, at dusk or in the evening. What was the weather like? Was it windy, raining or overcast? Make sure you know the minimum number of images that will be included in each package and whether some or all of the shots will also be supplied in black & white. You should also ask whether you will receive your images on a USB, CD or via Dropbox for example and how long after your wedding you can expect them to be supplied to you. The most important thing, though, is do you love their style?
Here are the names of just a few of the photographers I have worked with on the Northern Rivers. You may like to check out their individual styles:
Anna Barber ~ http://annabarberphotographics.com.au/
Dean Turner ~ https://www.deanturnerphoto.com.au/
Ben Wyeth ~ https://www.benwyeth.com.au/
Katrina Cram ~ //katrinacramphotography.com/
Paul Tuthill ~ http://www.paultuthillphotography.com.au/
Richard Windeyer ~ //www.weddingsandportraits.com.au/
♥  Alternatives
There are, of course, several other options which are also popular with many couples. These may include one or more of the following:
Photo booth ~ these usually come with an attendant and lots of props. Photo booths are a fantastic way to entertain your guests and capture lots of ad hoc, fun moments at your event which you would not otherwise have.
Here are the names of a few of the photo booth suppliers I know on the Northern Rivers. You may like to check out their individual offers and styles:
Black Tie Photobooths ~ //www.blacktiephotobooths.com.au/
Zoom Photobooth ~ //www.facebook.com/zoomphotobooth/
A combination of photos taken by family and friends ~ it's worth considering, if you allocate a family member or friend who is good at taking photos to be your "official" photographer on the day, it's likely they won't have the experience to capture those unique images that you expect from a professonal photographer or to manage various lighting issues etc. If they're constantly on the go, they'll also miss out on all the fun of being an invited guest at your wedding.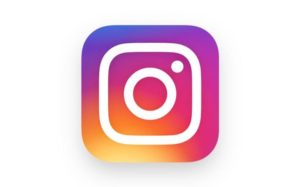 Another option, when family and friends are capturing some or all of your photos, is for the images to be uploaded to a unique Instagram wedding hashtag e.g. #lindyandgregtietheknot so everyone can see the images in the one place. Some signage on the day or a mention on your invitations will point the way.
Polaroid photos ~ taken by family and friends using a camera supplied by you.
Photos taken by family and friends ~ using disposable cameras supplied by you.
Lastly, if your budget is tight, are there some other areas where you could save money? For example, could you print your own invitations or use a friend's hot rod for example as your wedding car? Do you really need the guest list to be in excess of 100 close family and friends? If a professional photographer is important to you, perhaps some options like these would allow you to consider employing one to capture your wedding ceremony and a couple of hours at the reception as opposed to a whole day of coverage.
♥  Memories
Your wedding day is one of the most important days in your life and having a beautiful photographic record plays a big part in how well you remember everything. Being able to reflect on the mood and the important moments will be something very special that you can enjoy on every anniversary and, in fact, at any other time of the year. Remember, you can't get that day back again. You will only have your memories.
030 – 30/06/2016