My Mum used to say "you don't go into things expecting them to not work".  Such wise words! Sometimes, things happen in relationships that you're not able to overcome, or perhaps your partner has passed away and your happily ever after seems like it's a dream now. No matter the reason, I do believe it's possible to embrace happiness the second time around. For you to marry more than once, there are a couple of things to keep in mind.
Evidence of how your previous marriage ended
Apart from producing evidence of your date and place of birth as well as your identity, your celebrant will need to see evidence of how your most recent marriage ended i.e. via death, divorce or nullity.
If you divorced prior to 13.2.10, you can apply to any Family Law Court for a copy of your divorce order to be sent to you. There is a nominal fee (currently $30) for this.
The Courts (Federal Circuit Court and the Family Court) have, since February 2010, produced divorce orders in an electronic format including an electronic seal and signature. These orders include a certification pursuant to section 56 of the Family Law Act 1975 of the fact that the divorce order took effect on the date indicated. Note: an authorised marriage celebrant may accept a divorce order where the seal and signature are not in colour.
If you divorced after February 13.2.10, your divorce order would have been issued electronically. To request a copy, you just need to go to: https://eservices.comcourts.gov.au/. You'll be required to enter some details specific to your situation and, from there, you'll be able to login to obtain a copy of your divorce order. This is a very quick and FREE service.
Relationship Support
Other than providing the evidence of how your most recent marriage ended, an authorised Marriage Celebrant is also required to provide couples planning to marry with information regarding the relationship support services in their area as well as a copy of the Happily Ever Before & After brochure.
In addition to the above, it's also a great idea to make a relationship checkup a priority. After all, if you don't nourish your relationship, other people or things may become your focus which, in turn, may affect your marriage. You can find out more about planning a successful marriage by checking out my earlier blog post on this topic.
~     ~     ~
Everyone deserves happiness the second time around. If you'd like further information on the documents you'll need to provide in order to marry in Australia, please feel free to get in touch. You'll find all my contact details here.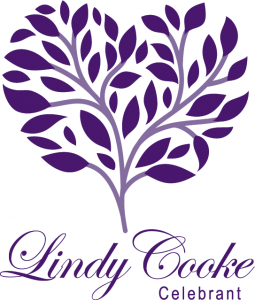 30/04/2021
082 ~ © Lindy Cooke Celebrant