Having friends and family actually send through their RSVPs can be a mission for couples getting married. Apart from adding a date to the bottom of your invitation, what other creative things could you do to get those RSVPS in?
Create your own free wedding website
and include everything in the one place. One such site, called Joy has beautiful templates, planning tools, and a photo sharing app. You can create save the dates, wedding invitations and RSVPs.
Another free wedding website you might like to look at is called RSVPify.
Plus… the great thing about these websites is that they're both paperless!
Start a group Facebook page
Invite everyone on your guest list (who is also on Facebook) to join the group. This provides an easy means of messaging both ways. It's also a great way for you to communicate any additional information to (the majority of) your guests. Things you might choose to include are a map of your venue, suggestions for nearby accommodation and any other important reminders or last-minute info.
Set up a wedding email address
so that RSVPs can be sent to you there. You can easily go into your Settings and add this secondary email address. Mail to your wedding email address can then be re-directed (behind the scenes) straight to your normal email address in the lead up to your wedding. When it's no longer needed, your wedding email address can be removed. This is a great way to ensure you don't continue to receive potential spam email from certain suppliers after the event.
Include a tick & flick RSVP card
as well as a stamped self-addressed envelope with your invitation. In this way, guests only need to tick "Yes, I'll be there" or "No, sorry, I won't be able to join you", then put the card in the envelope provided and pop it in the mail.
Give yourself a little leeway
Try to give yourself an extra week or so before final numbers need to be supplied to your caterer or venue so that you can follow up with anyone who has not yet responded. If you let them know a final cut-off date, at this point it really is up to them to get back to you promptly.
~     ~     ~
Knowing your final numbers before the deadline may allow you to invite some others who weren't on your original guest list, or even some plus ones for invited guests.
For those who are a little tardy with their responses, it could be worthwhile letting them know that if they don't RSVP by a certain date, there won't be a seat or meal provided for them at your reception. Sometimes, you just need to be firm in order to get those RSVPS in!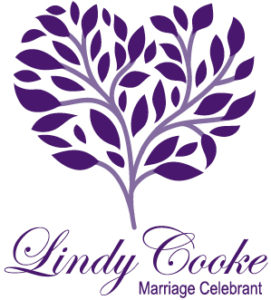 064 ~ 31/07/2019
© Lindy Cooke Celebrant