Benefits of using a microphone at your event
When planning a special event, it makes sense that all your guests will be able to hear what's being said so they can feel part of the occasion. Using a microphone allows you to capture everyone's attention and means that the ceremony that has been written for the particular event can be delivered (without the need for someone to raise their voice.) It also ensures that any special announcements or speeches can be heard easily.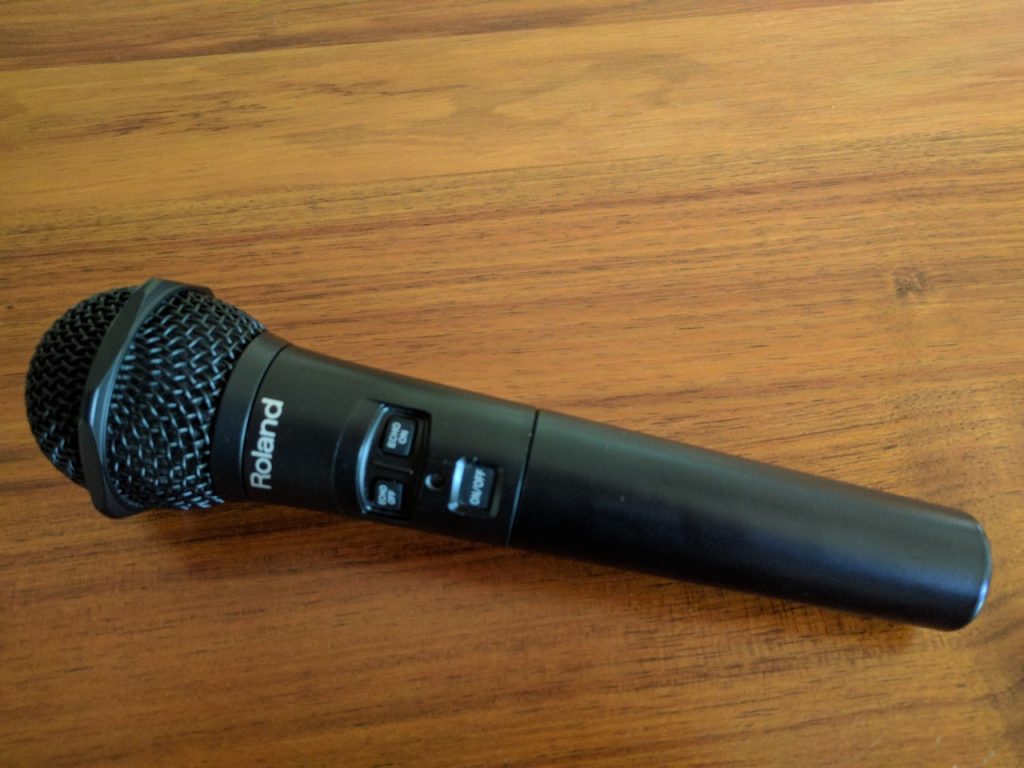 Rather than being something which is brash and irritating, using a microphone correctly allows the speaker to draw in their audience, using tone and inflection (rather than volume) to keep the listener engaged. Pauses can also be used to great effect to convey extra meaning to the spoken word. In this way, whether your guests have a front row seat or are standing at the back of a room, a story telling style can be used so that they can participate fully in the ceremony itself. After all, that's one of the key reasons for asking everyone to come together for the occasion.
Weddings
It is a legal requirement that witnesses to a wedding are able to see and hear the legal vows that are said during the ceremony so that they can attest to that later if asked. As such, particularly with a larger audience, it is very important that a celebrant has a good quality pa system. If you have one which runs on mains power for indoor venues and also battery power for the many outdoor locations that may be chosen, you will have both bases covered. This is particularly important, for example, at beach weddings where you will often be contending with the ocean and wind as these tend to muffle or carry away the sound.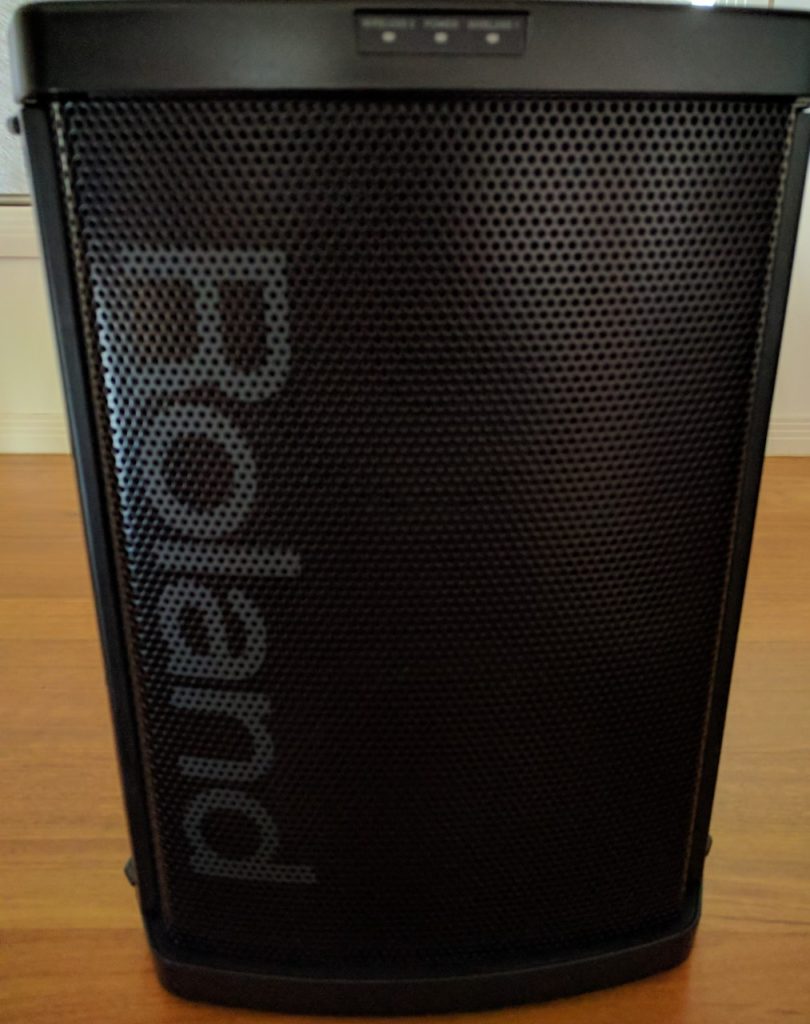 I offer my pa system to each couple to use for their ceremony music (except for those booking a legals only ceremony.) Their song choices (when the bride is walking down the aisle, when the bride and groom are at the signing table and straight after the ceremony when the bride and groom walk back down the aisle and family and friends come up to congratulate them) can be downloaded and saved onto any device which has a hole for an earpiece. This could be, for instance, a mobile phone, iPod or iPad. I then connect their device, using my auxiliary cord, to my pa. It's important not to rely on wifi for playing your ceremony music as this is often not available, particularly in out of the way places.
Other ceremonies including Funerals, Naming Days, Renewal of Vows, Commitment Ceremonies
Even if your event involves only a few people, it's a good idea to discuss with your celebrant the option of using their pa system. With the pa set to one side, it doesn't become the focal point, rather the person using the microphone draws everyone's attention to the ceremony itself and, of course, you can play your choice of music through it if you wish.
Readings
If someone other than the celebrant will be using the microphone during a ceremony, for example if a family member or friend has been chosen to read a poem, it's helpful if they can attend the wedding rehearsal. If that's not possible, I suggest they arrive 10 or so minutes before the ceremony starts. In this way, the celebrant can chat to them about the correct technique for holding the microphone, including how to hold it the correct distance from their mouth, so that their words can be heard clearly.
Other things to consider
♥  It's always a good idea to check that the music saved to a device will play properly through your celebrant's pa on the day. For this reason, I always check this out at each wedding rehearsal and before any other event.
♥  I provide a tripod for my pa to sit on and this allows the sound to be carried more easily to a group of people, rather than being muffled at ground level.
♥  I also provide a foam "sock" to put over the microphone if I'm in an outdoor location so that the wind doesn't whistle through it.
♥  If your event is in a public place, it's wise to check with your local council to see if they require you to submit an application to use a pa on their public land on your chosen day and time and whether any fee is applicable. I can provide further information on council requirements in the Northern Rivers area and the relevant application forms.
♥  If you are using a mobile phone connected to a pa to play your music through, always ensure, before the ceremony starts, that it has been turned to aeroplane mode. In this way, any calls or notifications that come through are kept silent and can be answered later.
♥  It's not enough to simply supply the correct equipment. Just as an actor is required to deliver their lines on stage to capture the minds of their audience, a celebrant needs to employ the correct technique when using a microphone in order to convey each individual story. This is likely to include such things as humour, integrity, empathy and, always, authenticity.
039 – 31/03/2017
© Lindy Cooke Celebrant