Baby Naming Ceremony
Apart from weddings, a baby naming ceremony is one of the other special requests that I receive in my role as celebrant. It's a significant occasion for the families involved as it allows them to celebrate the birth of a child and look towards their future surrounded by family and friends. Usually, godparents, guardians or mentors will also be chosen to take a special interest in the child's life and, if so, they will usually feature during the ceremony as well.

I design each baby naming ceremony to reflect the family involved and, for that reason, they are all different. After discussion with the family, I will usually include details regarding the couple's love story and then add other elements such as a symbolic ritual (perhaps a unity candle ceremony, a water ritual or a tree planting ceremony), as well as a reading and perhaps some special words from the parents, grandparents or godparents.
Also included will be an explanation of the origin of the names chosen for the child and perhaps other details such as their birth stone, birth flower and zodiac sign. It's really about adding layers so that the ceremony is a celebration of each child's life and the future which everyone is looking forward to.
A baby naming ceremony (or naming day ceremony) can be held when the child is any age but, usually, it will be sometime in the first year or on the first birthday of the child or in the next few years of their life. Some parents will choose to have each of their children involved in the one ceremony. If the children are old enough, they may like to take an active part in, for example, a symbolic ritual alongside their parents.
What's in a name?
Well, according to a report on MSN Lifestyle, BabyCenter 2017 lists the most popular girls' baby name in Australia as Olivia, while the most popular boys' baby name, for the 7th year in a row, is Oliver.
New on the boys' list this year, at #50, is Kaiden with Xander, Darcy, Isaiah and Zane also making the list for the first time.
Marley is the highest-ranked newcomer for girls at #56 with Anna, Luna, Alyssa and Maisie also appearing for the first time.
Beau has taken the biggest fall in popularity from #61 to #95, while Indiana fell from #46 to #88.
Charlie, Riley and Billie/Billy made both lists with Charlie being the most popular of the unisex names, scoring #7 on the boys' list and #37 on the girls list.
Note: The BabyCenter list is based on the names selected by the members of popular parenting sites each year.
Photo credit:  Shellworth Photography
Just a little bit in love with this guy. He came into my daughter and son-in-law's life 4 years ago.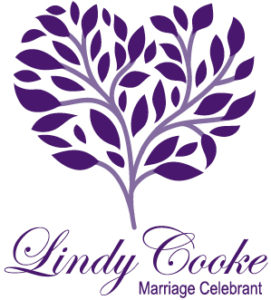 048 ~ 28/02/2018
© Lindy Cooke Celebrant