In recent months, COVID-19 has become the major topic of conversation amongst people around the world. This has resulted in unprecedented measures being taken by governments, businesses and individuals in an effort to minimise the potential effects of the virus. As a sole trader, I am very much aware of my responsibilities with regard to social distancing, particularly at weddings and other gatherings during COVID-19.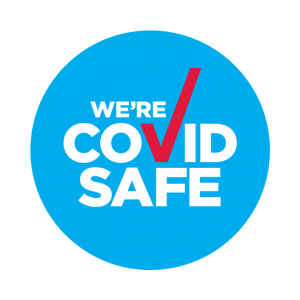 In order to be proactive, I have completed a COVID-19 Safety Plan and my business is now registered with  NSW Health as being COVID safe. The following are just some of the steps I have committed to employing within my business:
Contact with clients
♥ As an alternative to face-to-face meetings, contact with clients is also offered via Messenger video chat, Skype or Zoom so as to limit the possibility of associating with people who are unwell.
♥ Ongoing contact with clients in the lead up to their wedding will continue to be via email, phone, Facebook or text.
♥ An appointment system is already in place which means that I can schedule the number of people who are invited into my home. Visitors will be asked to postpone any unavoidable meetings if they are unwell.
♥ Physical distancing of a minimum 1.5m will apply with a minimum of 4 sq m of space being available for each person. For this reason, I will encourage each couple to make arrangements for any children they may have to be cared for so that the couple only attend meetings inside my home. My home office provides two separate lounges so that I and my clients are not seated together.
♥ Furniture and anything else touched during a home visit will be sanitised at the conclusion of the meeting.
Gatherings at ceremonies
♥ As from 24.7.20, a maximum of 150 people are allowed to attend weddings in NSW. Capacity must not exceed one guest per 4 sq metres. Where possible, guests should stay 1.5m away from others. Dancing (except for the bridal couple), singing and mingling are not permitted.
♥ I will no longer stand between (and one step behind) the couple during the ceremony but, rather, to one side, a minimum of 1.5m away from the bridal party.
♥ A reminder will be included during my pre-ceremony introduction regarding social distancing at the event.
Hygiene and cleaning
♥ Hand sanitiser is supplied in my home office and is also provided at weddings. The couple and their two legal witnesses will be required to use the hand sanitiser I provide on the signing table prior to signing the marriage certificates and, where ceremony music is provided through my PA, the person playing the music through the device they or the couple provide, will also be required to use the hand sanitiser I provide before using my equipment.
♥ My microphone will not be available to share with anyone at the ceremony. For this reason, the couple will be asked to ensure their legal vows are projected in an audible manner and anyone who is asked to read a poem will be asked to do the same.
♥ Aerosol antiseptic disinfectant is on hand to spray any surfaces that may be touched during a home visit.
♥ The toy box will not be available for use by children in my home while the current restrictions are in place.
♥ Soap on tap is provided in the bathroom for clients to use during a home visit. If used, hand towels will be replaced after clients visit.
♥ Daily cleaning is conducted throughout the home with particular emphasis on my home office space.
Record keeping
♥ As per NSW Health regulations, I require a list of names and mobile phone numbers for all people attending a ceremony to be sent to me (including suppliers such as photographers, catering staff etc.) prior to the event. This list will be safely stored for a period of 28 days in the event of a positive case of COVID-19. Should this occur, SafeWork NSW will also be notified of the relevant details.
♥ I have downloaded the COVIDSafe app and it is running in the background on my mobile phone at all times.
Summary
While the above steps are in addition to my normal protocols, I am mindful of my responsibility to be aware of social distancing at weddings during COVID-19. If we continue to work together, I am hopeful that these restrictions will not be seen as onerous in the short term and no longer a requirement in the long term.
Now may well be the time for some couples to consider having a micro wedding and, perhaps, following up with another celebration with family and friends after the current restrictions are eased. If you would like further information on this option, please feel free to get in touch.
Each State in Australia is responsible for setting the rules for public and private gatherings including weddings, funerals, memorial services, visiting family and friends at home etc. For further information on the current restrictions regarding social distancing in NSW, please head over here:  This information will be updated online as the rules change over time.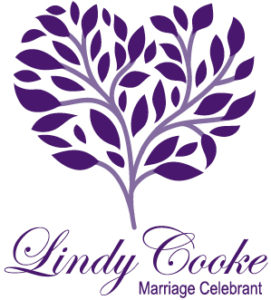 31/07/2020
076 ~ © Lindy Cooke Celebrant