The sky's the limit when it comes to weddings with "out of the ordinary" inclusions. Here are just a few of the wonderful ideas that some of my couples have used which you may like to consider for your special day:
Fly in
One of the most spectacular arrivals to one of my weddings was that of Casey. She had been whisked into the air and dropped off, atop a hill, on her parents' dairy farm at Cedar Point. Such an amazing sight! (Photo credit: Anna Barber Photographics)
Owl ring bearer
When you both work in an animal park and one of you takes part in their daily bird shows, incorporating a barn owl to deliver your rings during your ceremony makes perfect sense! This was the case for Carmen and Duncan, a couple I married at Elements of Byron. It was such an amazing sight to see the owl take off and land on the bride's outstretched arm and to then take off again after being fed a tender morsel.
Branding ceremony
Wayne and Bethany included a unique symbolic ritual as part of their ceremony. Just before the signing, they branded their entwined initials onto a beautiful piece of timber. Afterwards, they planned to display this in their home. It's such a tactile reminder of the day their lives were (legally) connected.
BIG rigs
When you want to make a BIG statement, why not consider arriving in a BIG rig? Shantelle, Hollie and Tayla chose to do this at their weddings and, as you would expect, each arrival was an attention-grabber.
Flying motorcycles
At yet another ceremony, Mitch and the boys in the bridal party put on a display of flying motorcycles just before the bride arrived. It was a fabulous spectacle and a great photographic opportunity.

Wearing black
There are no rules! Although white is the traditional colour worn by brides, it's important to wear what feels comfortable to you. My beautiful bride Sophie looked amazing in the black gown she chose for her wedding at Summerland Farm, Alstonville. (Photo credit: Dean Turner Photo)
Horse & carriage
When you choose to marry on your own rural property, why not add to the rustic theme and arrive in a horse-drawn carriage? Hannah did just that when she married Daniel on their farm situated out of Casino. (Photo credit: Northern Rivers Photography)
Bagpipes
There is nothing more synonymous with Scottish tradition than the bagpipes and so it was that Amie chose a piper to announce her arrival on the day she married Ryan.
Arriving on a horse
Animals are like family to many of my couples. For those who ride like Bethany, arriving on a much-loved horse allows you to include something very special that makes up a big part of your life. Fortunately, it's reasonably easy to achieve, especially when you consider that many wedding ceremonies are held on private rural properties these days. (Photo credit: Amber Walton)
Hotrods
If you love the romance of the 1920's and want to add a unique touch of class, why not consider arriving in either a black 1928 or blue 1929 Ford just as a number of my brides have done. For further information, contact Brian & Debbie at Wedding Hotrods. (Photo credit: Wedding Hotrods)
Motor bikes
If the sight doesn't catch your attention first, the sound definitely will! Here, Ben is pictured arriving in a sidecar, followed by his mates on motor bikes. When you can ride down between rows of macadamia trees at Summerland Farm, it's a noisy but eye-catching arrival! (Photo credit: Ben Wyeth Photography)
~     ~     ~
There are, of course, many other "out of the ordinary" inclusions you could consider for your special occasion. Each will add a unique element to the beautiful memories you are creating for years to come.
For more ideas on how to make an entrance on your wedding day, check out my earlier blog post on this topic.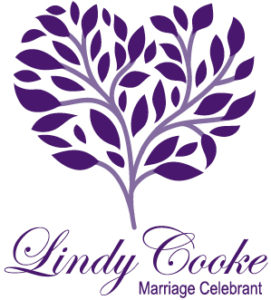 30/04/2020
073 ~ © Lindy Cooke Celebrant